Wow.
What to say. . .
This whole month (and a bit of the last) has just been filled with events that have quickly been changing my life.
Okay, maybe that's a bit dramatic, but the point is, things are starting to feel very different, very new, and in an overwhelmingly good way.
At the beginning of the month, I did the graphic design for my chorus's Mother's Day tea. As you might have guessed, that was finished last week (I mean, it was for Mother's Day after all).
The day after that event, I sold my very first piece completely out of the blue. I wasn't even thinking of selling originals, let alone expecting to sell anything. But of course, why turn away an offer like that? Needless to say, that was a huge milestone and man, I still can't quite wrap my mind around it.
The day after I shipped that out (which was two days after I got the offer (am I making this confusing? I'm sorry)), my brother officially hired me to do the art and graphic design for the board game he created (which you'll probably be seeing sneak peeks of over the course of the year as long as he lets me).
And that leads us to today, when I taught my very first art class to my two little sisters (which my mom is also graciously paying for. Thank you Mom)
That's the fourth first in the past two weeks and three of them were this week.
Excuse me for a second while I try to take that all in. Feel free to look at these pictures I took during the final stages of class as you do.
This slideshow requires JavaScript.
I thought I would enjoy teaching– I do love throwing advice at people afterall– but I didn't think I would have this much fun. Of course, when you throw inks into the mix everything's twice as fun, so there's that.
I'm so looking forward to next week's class.
There was one thing that cast a grey shadow over the event however.
This poor brush. . .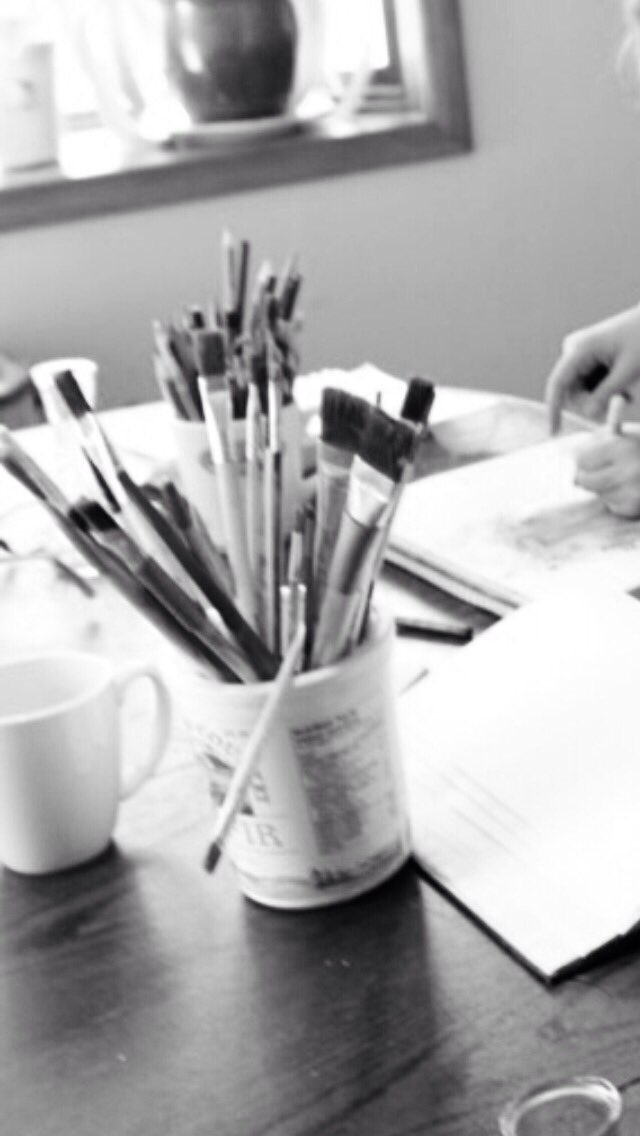 forgotten,
neglected,
left to suffer as he hangs onto the edge of the brush holder for his dear life.
Unfortunately, I didn't notice until it was too late.
He had to hang there for several hours before I rescued him.
Tragic.